Consumer Knowledge: UX + Disruptive Innovation
In times of exponential obsolescence, a Disruptive Innovation active non-stop for 20 years. In 2015, 15 new Brahma Freezers were installed in Rio de Janeiro.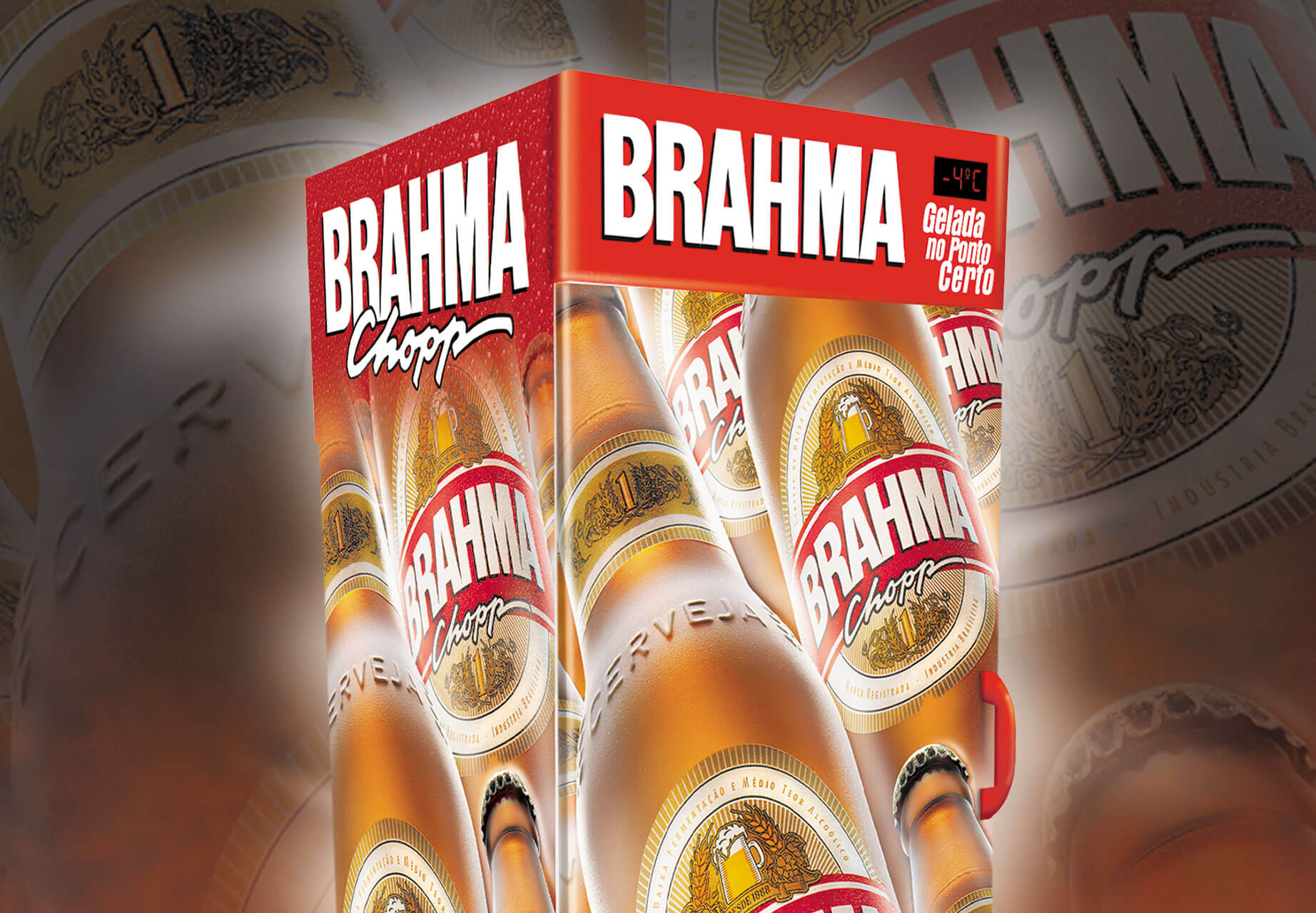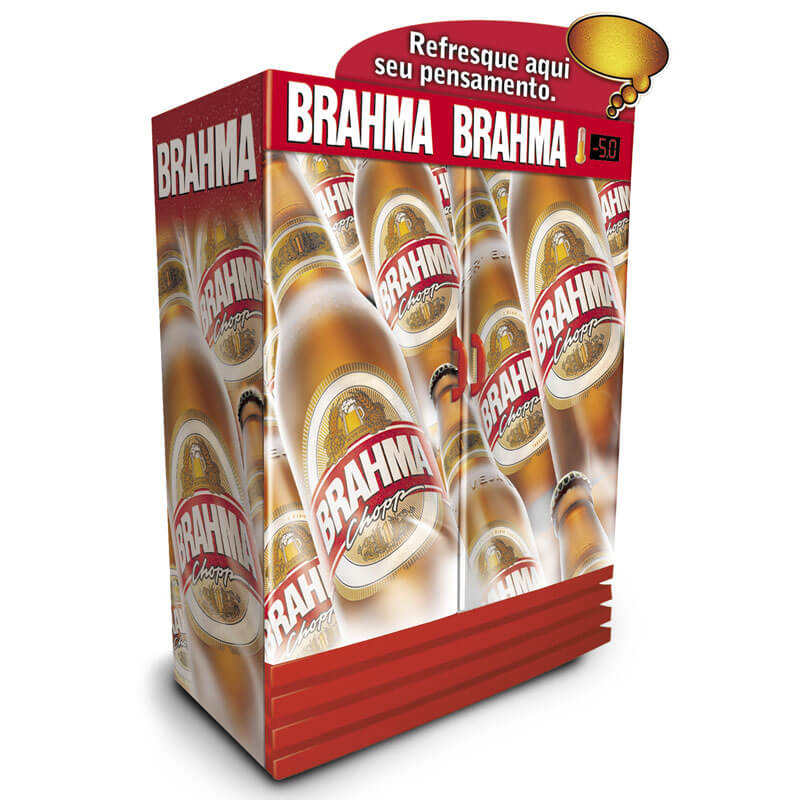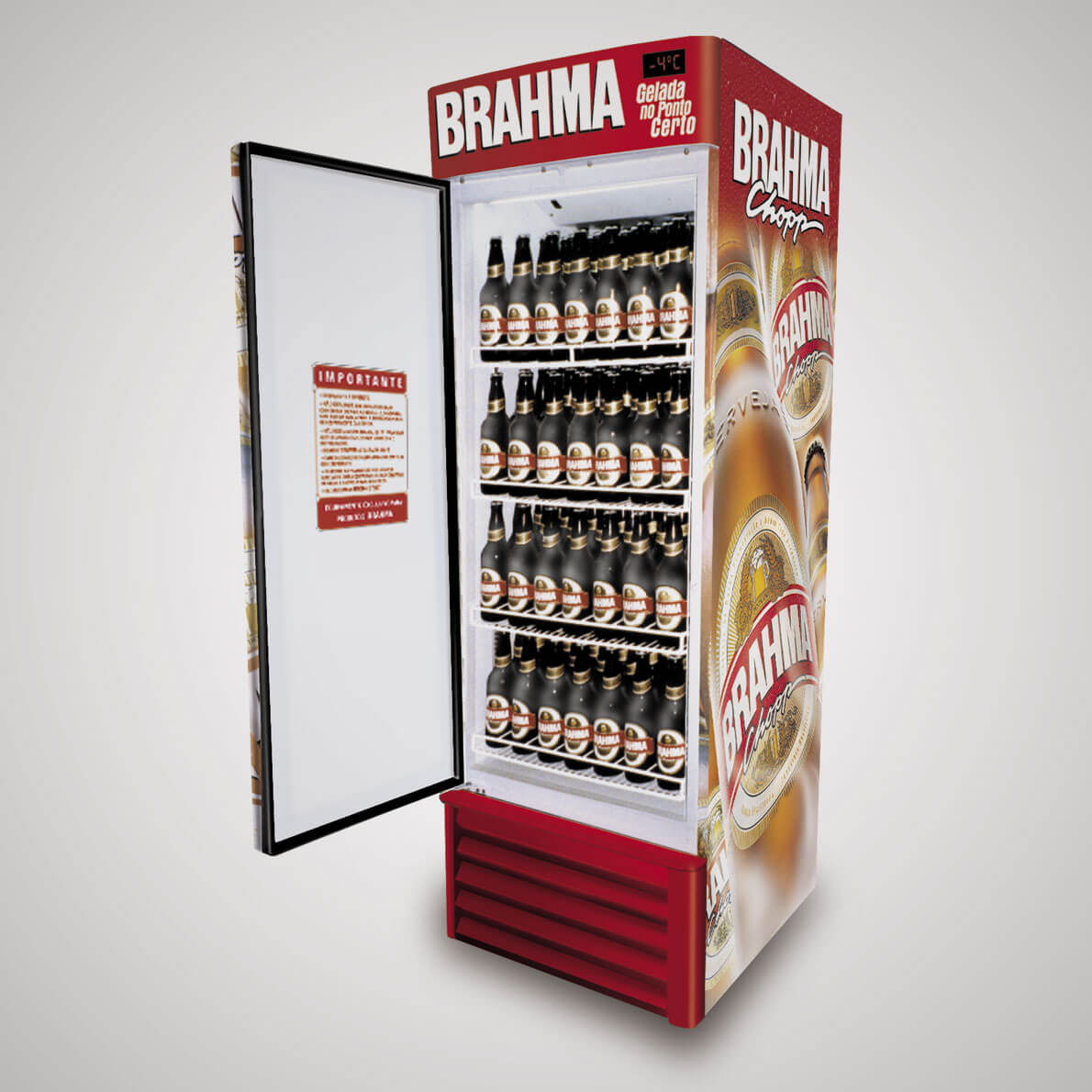 CHALLENGE
Brazil's largest brewery operated two brands: Brahma and Skol. The largest rival was Antarctica, fighting for consumers' buying choice. The company noticed an internal threat: the Skol brand started growing aggressively from #3 in market share, with a trend to dislodge Brahma as #1 in one year. And Brahma's positioning was Brazil's "Number 1" brand. Advertising agencies started discussing strategies, but there was an urgent need for a POP communication solution.
BRIEFING
The client requested an iterim tactical action in points of consumption, capable of both, attracting consumers and distracting them from the current positioning discontinuity. It was referred to as a "magic spray" – which became the project's code name: "Brahma Spray"
SOLUTION
12 cities were visited in 8 states, for an anthropological empathic investigation. Waiters, managers, owners, distributors and beer consumers were observed and interviewed in bars, dinners, restaurants, clubs, beaches, sports stadiums and regional events where beer is consumed. Our focus was the User Experience in the point of consumption.
At the diagnose presentation, 36 possible POP interferences were presented. One of the suggestions put together two informations:
1) At the point of consumption, beer temperature comes prior to brand. All across Brazil, consumers ask for the "chillest beer".
2) Beer bottles were chilled in adapted horizontal ice-cream freezers. These freezers were not designed to efficiently and effectively chill bottles.
Summarizing: our professionals have designed the world's first dedicated beer bottle freezer, capable of cooling a bottle, producing an icy veil over it – visual sign of a perfect chilling. The prototyping phase lasted 3 months and the first freezers were installed in São Paulo.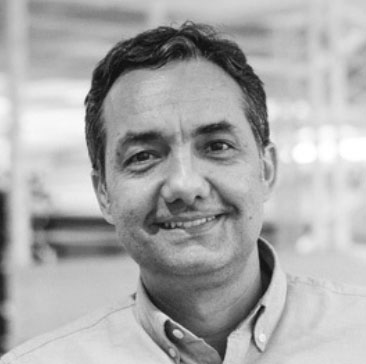 "It was not enough to have the best production and distribution processes. The magic of the UX was lacking. The beer consumption in bars had to be turned into a form of cultural entertaining. Strategic projects are always risky… but if we want to built a strong brand, we need to put our chips in intelligence."
Former AmBev CEO
(CEO Anheuser-Busch InBev, Partner at 3G Capital)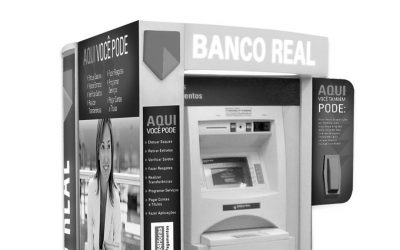 Banco Real ABN AMRO was not efficiently communicating with its clients within all branches. Branch managers was rotated every year, with no solution to the problem. What to do?